BAPS 2019 – Oh what a night
On Thursday 16th, we held our third BAPS Awards and what a night it was.
With the lovely Carrie Grant as our host for the evening and the amazing team at My Family Our Needs co-ordinating everything, we knew it would be great but wow!
We wanted to write a quick post to let you know who won if you missed it all on social media, and to say well done to the winners and all the finalists.
Debs was approached after the awards by so many BAPS and BRAS (Bl**dy Awesome ParentS and Bl**dy Reliable AllieS in case you're wondering) to say that this was their favourite Awards evening, ever. Not much pressure then to make it even better next year!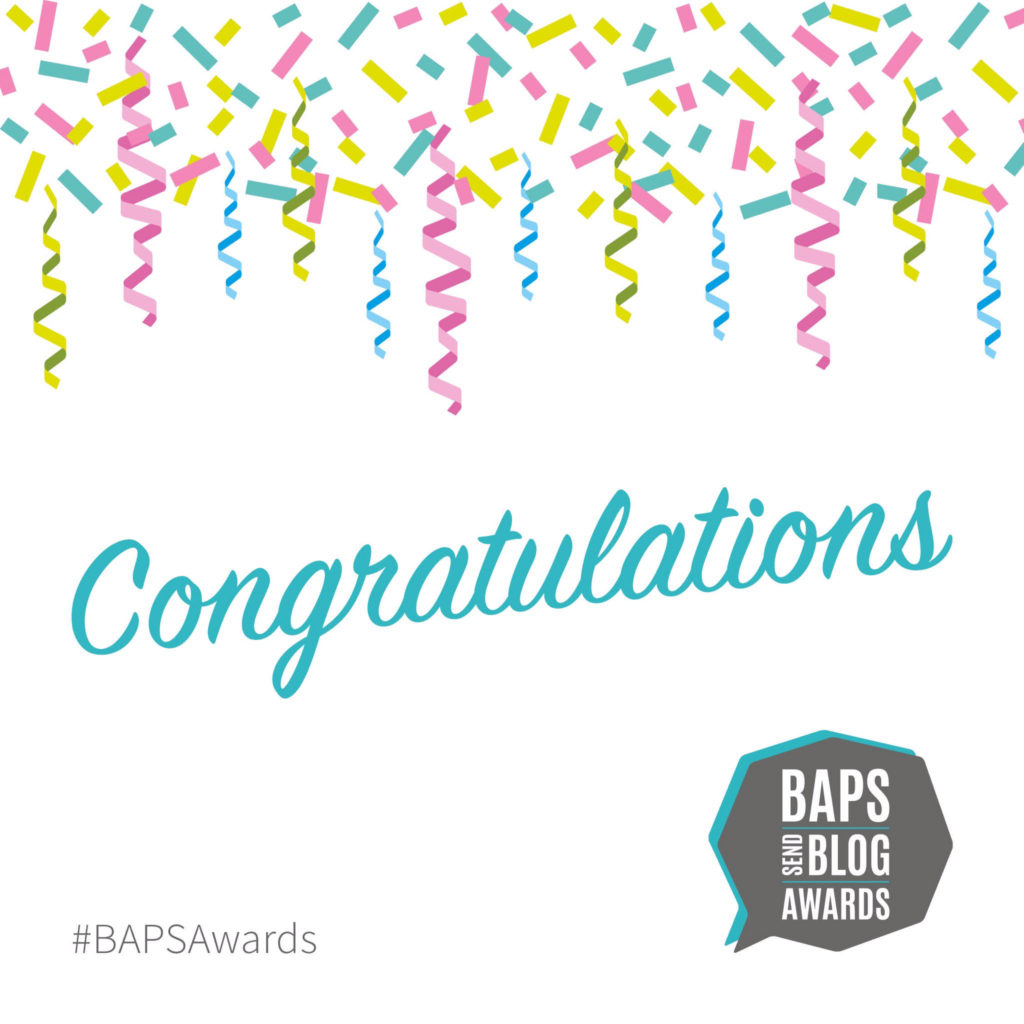 The winners
Highlights
One of the highlights of the evening was watching the other finalists congratulating the winners and meaning it. None of those Oscar night smiles/grimaces were on show, just genuine pleasure.
Another was watching many of the BAPS meeting each other for the first time in real life after being friends on social media for years.
Our favourite highlight was Paula sending a video to accept her award and the whole room bursting into applause. Paula is not a blogger but this year, we introduced a non-blogger BAPS of the year as we know so many awesome parents out there who don't blog but deserve to be recognised for all that they do.
We have big plans for the BAPS awards. They continue to grow and support for them among the various BRAS is increasing too. Watch this space for more news later this year.
What about you?
What was your highlight of the evening? It would be great to hear about your highlight – with so many people in the room, it was difficult to catch up with everyone on the night and for some reason, the breakfast room wasn't too busy the next morning – can't imagine why.
Debs is one of the co-founders and Directors of Bringing Us Together. She is mum to three child with a variety of SEND and has a great husband.