BUT Bloggers & Open Forums
Bringing Us Together needs YOU!
Do you blog?
Have you ever considered blogging but never got round to it?
Have you ever considered it and then thought "I just don't have the time?"
Could you write a "Week in the life of?"
Could you write a top tips post?
Do you think you have something to tell others they may find of interest?
If the answer to any of the above is "yes", then get in touch.
We are looking for people who want to be involved.  We don't need SEN news as we already work with Special Needs Jungle and share information from IPSEA and Council for Disabled Children.  We are looking for personal stories, they can be funny or sad, sharing your top tips or sharing an experience.
We are looking for parents, practitioners, young people, grandparents, siblings – everyone involved in our community.
We want to get the message out that we are family driven.  Having real families and practitioners writing a blog post for us will help others to see this.
Developing Bringing Us Together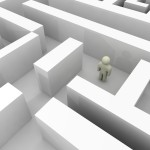 We want our members to guide us so this site becomes a really useful resource and network for families and practitioners.  Bringing Us Together is a work in progress and we will continue to find our way to ensure this works.  We hope that family and practitioner blog posts will help to keep the site real and another aspect of making the site useful.
Our members recently said they were having difficulty sharing and promoting the site as we had made our forums private to members only.  We have this evening changed this so several of the forums are now public.  Only members can post or comment, but anyone can read the posts.
We have kept the Chat neighbourhood private and also the resources within each neighbourhood so people have to sign up to access those.
If you are interested in becoming a BUT Blogger, drop debs@bringingustogether.org.uk a line giving details of what you would like to offer.
Mum to three great kids, each with a different SEN.
Transplanted from the NW to the SE.
Co-founder and Director of Bringing Us Together