Days out and Days in
Today, we have a guest blog from Visits Unlimited.
As parents ourselves we know only too well how important it is for us to leave all "our troubles behind" and to get away for a family fun day out. We know, from our own experiences, and from talking to other families, that getting out and about with a disabled child is hard work, and often feels like just too much trouble to be worth the bother.
Yet it really can be worth the effort!   A day out to a theme park, a museum, a city farm, a stately home or a trip to the beach can enrich our family lives and brings us closer together. These are the days that stay in the memory. These are the days that give kids something to dream about at night.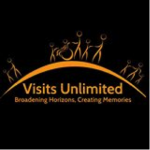 Families have told us how important it is that they feel welcomed and not judged when they go to a venue. So, Visits Unlimited have developed a training programme for tourist attractions to support their staff to feel confident and to have a positive attitude when meeting families with disabled children.   Trusting a venue will meet the needs of our children is really important when we plan a day out, and finding somewhere the kids like so much that we want to go back is equally important.
We asked families to tell us some of the Top Tips in staying cool during this very sunny and warm summer holiday and they came up with the following:
Top Tips for Staying Cool – for Families with Disabled Children
Drink plenty 
Magic towels  
Cold flannels put in the freezer the night before 
Stay in the shade 
Wear a wide brimmed hat preferably like the Australians!!! 
Freeze cartons of drinks to take on a picnic 
A spray filled with water (can buy from a chemist) 
Cool off in a shopping centre
Cold milk in a flask
Splash of cold water on inner wrists and temples is the most effective for cooling down.
Don't rush about – take things slowly
Find a place to take the kids to paddle and splash in water
Also take a facecloth -can always wet it and put on forehead if too hot
Go for a drive with the air con switched on full and play the spotting game (first to see a red/black/blue car etc) but work it so scores stay equal and then treat them to a Mcdonalds because all restaurants have air con too!!
We also know that thanks to our typical British climate it means that too often it rains and the kids don't feel like going out.   We have put together some ideas for things to do at home plus we have got some links for you to research for places to head off to with your brollies and welly boots.
Things to do at home when it's raining in the summer holidays
Arrange a Cinema Day – choose a couple of the kid's favourite films, get some popcorn and snuggle down on the sofa
Get cooking – pick a recipe together, go shopping for ingredients and cook something with the kids that you can enjoy eating afterwards. Depending on your child's age and interest, this could be anything from a simple sponge cake to spaghetti bolognese.
Dig out the old puzzles, games and books and give them a go. If you have lots of time play a good old fashioned game of monopoly or if short and fast games are better try UNO.
Have a look in your cupboards and play dress up with your old clothes. Sort through your clothes and the kids cupboards and recycle the ones that you never wear. Head off to the charity shop together and drop them off.
Encourage the kids to put on a play or a magic show. They can take hours to do the rehearsals whilst you can quickly clean the house! They could even use the dress up clothes and props from around the house. Film it on your phone or camera for laughs together afterwards.
Build a den with the kids or pretend the sofa is an aeroplane. Change into swim suits and pretend you have flown to a resort by the beach!   All you need is some boxes or sofa cushions, a few blankets, and a bit of imagination.
All work on making a scrapbook using photos from your family album, or torn from magazines.
Great sites with information on accessible days out.
Visit Britain:  http://www.visitbritain.com/en/Travel-tips/Britain-for-kids-and-families/Top-10-rainy-days-out.htm
National Trust:  http://www.nationaltrust.org.uk/visit/days-out-and-itineraries/rainy-days/
Disability Grants:  http://www.disability-grants.org/national-disability-discounts-days-out.html
My Max Card:  http://www.mymaxcard.co.uk/
Visit England:  http://www.visitengland.com/things-to-do/family&countryside
Changing Places:  http://www.changing-places.org
Accessible Guide:  http://www.accessibleguide.co.uk/
Euans Guide:  http://www.euansguide.com/
Visits Unlimited
Visits Unlimited is a Community Interest Company set up by parents of disabled children.  We work with families and visitor attractions across the UK.
We are passionate about ensuring families with disabled children have fabulous, fun days out in tourist attractions that are going to meet the needs of all the family.  We work with venues to improve their family offer so that families leave with happy memories from a positive experience and return again for another great day out.
Visit our Facebook page and let us know about your day out or take a look at our website 
For further information on Visits Unlimited email Katie@visitsunlimited.org.uk or ring on 07908624549