How do you recruit your Personal Assistant?
Today, we are delighted to have Dr. Pippa Murray of IBK Initiatives explaining the role they play in supporting families to match and recruit PAs.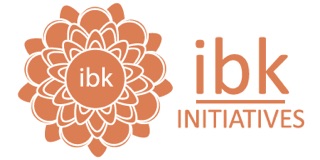 Having good support can be the vital ingredient enabling young disabled people to lead a rich & meaningful life. A Personal Assistant (also known as a PA) is someone who supports a disabled child, young person or an adult to make decisions about their life and to help them do the things that they want to do. Having a PA not only helps keep a young person safe, but also helps keeps them happy, healthy and live life to the full!
"Michael is really funny. He makes me laugh so much. We do lots of cool things together. Sometimes we go to places I have never been before. He teaches me how to chat to the ladies! I think he is brilliant. He is my best friend and role model." (Omar, 16)
"Having a Personal Assistant has been a life changing experience for all the family, not just for my son." (Parent)
The role varies depending on personal circumstances, but a PA might help a young person to:
Go out and about – to learn new things, to explore new places, to make new friends, and to have time being a young person!
Spend time at home – watching TV, communicating and learning from one another, helping with independent living skills
Give practical support such as eating, getting ready to go out, organizing transport etc.
Open new doors & give new experiences
Spend time with friends
Go on dates
Go on trips and holidays
Being a PA is about being in a mutually enjoyable relationship, where the PA gains as much as they give:
"I can honestly say I love my job. I get so much from it. It has changed the way I look at things, the way I see the world " (PA)
We recognise that being a PA and being the employer of a PA are extremely complex jobs. Part of our role is to help make it simpler for disabled young people, their families, and PAs.
What does having a PA mean to a family?
Want to find out more?
Pippa will be speaking at our Finding Your Way conference in January and is also offering a workshop on how they help families to recruit and match PAs. This is a workshop you will not want to miss.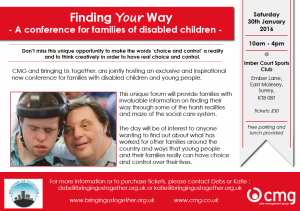 We have an Early Bird offer available until the end of November, tickets are half price at £15 each. From December, these tickets will increase to £30 per person (£50 if booking as a couple).
The entry fee gives you access to the day, lunch, refreshments and the opportunity to attend three workshops of your choice – it really is great value for money and a fantastic opportunity to meet others and take away ideas you can use at home.
SaveSave
SaveSave
Debs is one of the co-founders and Directors of Bringing Us Together. She is mum to three child with a variety of SEND and has a great husband.