Executive Director: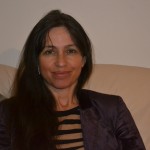 Hi, I'm Katie.   
It is really great to be part of this exciting venture to bring us all closer together.
I am the very proud mother of 6 children aged between 15 and 23 years old.  All my kids are my teachers and my friends especially my disabled daughter who is 21yrs.  She has opened my eyes to the world of disability in an extremely positive way.  Thanks to her I have been fortunate to have met some truly amazing parents across the country.  I know only too well that we are all on a long journey and having a supportive network is vital to our resilience.
I set up the Calderdale Parent Council as the second parent forum in the country over 12 years ago. This spearheaded parent participation around the country and there are now over 150 forums running and overseen by Contact a Family and Department of Education. In 1998 I co-founded 1Voice–Communicating Together which brings families together who have children who use alternative communication.  I'm a freelance trainer specialising in supporting parent forums to build on their skills and capacity to engage with local services. My real love is training parents around resilience, positive thinking, dreams and goals and running parent workshops.  One of the things that has hit me most when meeting families is that what many of them want more than anything is to be a family and do fun things together which was the reason for seting up a social enterprise called  Visits Unlimited.  We work with  the tourist industry to ensure that families with disabled children have memorable days out.
I have a real passion about health and social care and am the vice chair on the Calderdale Healthwatch Board.
I love to walk, have days out, go to concerts and gigs, and be with my kids watching a DVD after a takeaway!
Contact:  katie@bringingustogether.org.uk
---
Non Executive Director
Hi, I'm Pippa
Before I was lucky enough to have my two children I had the bizarre idea that they would be 'mine', and that I was there to help them make their way through life. Ha ha! I learnt early on in my life as a parent that it was the other way round! I belong to them in ways they can never belong to me, and they have more to teach me than I can ever teach them. And now I have two beautiful granddaughters who I also belong to.
Both my daughter and son mean the world to me. They changed my life in ways I could never have imagined. Unfortunately my son died at the age of 15 as the result of his impairments. That was 15 years ago now, but I still feel his strong compassionate presence in my life.
It was the lessons my son taught me that motivate me to work with disabled children, young people and their families. I think it is so unfair that our beautiful children are not valued exactly as they are. They have so much to give, so much to teach. And I think it is so wrong that parents are treated with such disrespect and that our experience is so often disregarded. We have so much to teach with regards to how things should be.
I do lots of different things these days – run ibk initiatives; training; facilitation; consultancy etc. But the thing that links them all together is my passion for raising and promoting the voice of disabled children, young people and their parents.
---
Previous Director (and Co-Founder)
Debs Aspland:
Mum to three teenage children with a wide-ranging list of special educational needs and disabilities.   On paper, it looks hard work but in reality, we are a family like any other – we do things in a way that suits us and we have fun. However, I do understand what sleep deprivation, tick box exercises and frustration at the lack of common sense used in the system can do to a family.
I am a freelance trainer, coach, and mentor at Life Aspland
In my spare time, I love reading, doing my Family Tree, heading to the beach or our caravan, playing Animal Crossing with my daughter, listening to music with my youngest son or playing Lego Marvel Superheroes with my eldest son (I do actually like car racing games but he says I am not very good so refuses to play with me) and I adore stationery!    None of this would be possible without my husband who should write a book on How to be a supportive husband.
Contact:  debs@lifeas-pland.com
---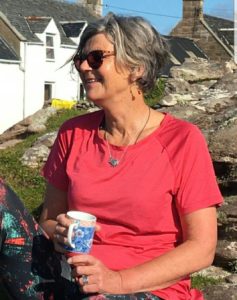 Hi, i'm Helen
I have 3 amazing children; Jenny who lives in NZ with her family, Jack who faces many challenges with PMLD but is being fantastically supported by workers and Adam who is now living nearby. They cross the globe and with such a massive range of needs but I love my 3 profoundly.
My professional background includes developing counselling services with socially excluded groups.
Supporting families with planning taking a focused person centred approach, training and facilitation.
I am an expert by experience in Care (Education) Treatment Reviews, I have a wealth of experience having worked alongside, and for providers for many years and I am especially interested in transition planning.
In my spare time I enjoy walks on the moors and feel very blessed to live near them. During lock down I have learned to knit and 25 hats have been proudly achieved, this has kept me calm and focused at difficult moments and there have been plenty of them.  Creativity is important to me and has definitely helped me this past year such as with the separation from people we love. To be celebrated though is the Circle of Support, keeping strong, trusting, valuing and communicating well with others, learning to compromise and negotiate to get good outcomes. There are good days and there are struggle days but wake up each day with the determination to keep fighting is the energy that's important to me, whatever that looks like on that day.
Contact:  helen@bringingustogether.org.uk
---
Social Media and Blogger
Hi there, i'm Karen
It's great to be working with this team, i've worked with Katie for a number of years as one of her trainers at Visits Unlimited and i've worked with Helen who supported me with my eldest son James.
My two beautiful boys are my world, I have James who is 20 and is in supported living. James has GDD and GAD and idiopathic scoliosis, the home he lives in has the best care, he is loving college and a new sense of freedom but this is taking me a while to get used too.
My youngest is Lennon who is a 10 year old bundle of joy who loves fell running with me and is a pretty awesome goal keeper for his local team. As for me my professional background I was a trauma nurse for 15 years then worked for Women's Aid training communities and professionals across Lancashire in how to respond to domestic abuse. I've worked for the national stalking team Paladin in a research capacity and i'm also a qualified therapist specialising in Anxiety.
Free time wise; I love trail and fell running and I run marathons and ultra marathons, reading and ironically studying. I love learning and experiencing and I enjoy listening to podcasts.
Contact: karen@bringingustogether.org.uk